Founder and CEO at Cygalle Beauty
HOLISTIC . LUXURY . LIFESTYLE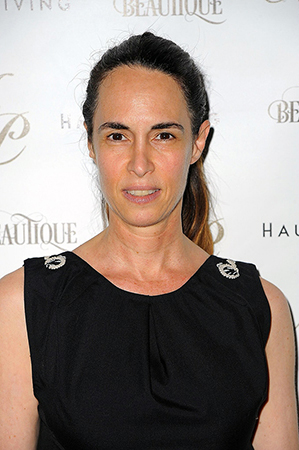 Born in Israel, but raised all around the world, Cygalle has been in the fashion, beauty, and marketing arena for twenty-five years. Both dynamic and driven, she offers a vast range of experience and success. Cygalle's zeal, intellect, and background in public relations, special events branding, and marketing, inevitably inspired her to originate synergy house, which grew to become one of the largest and most prestigious lifestyle marketing and branding companies in the world.
Her clientele included prominent brands such as vera wang, Miramax, Stella McCartney, Tory Burch, Max Azria/bcBCBGbg, Tommy Hilfiger, Kenneth Cole, Nicole Miller, Nike, Sony, and Puff Daddy. Her media experience also includes a post with MTV in new business development and tv product placement.
Founded by Cygalle Dias in 2006, and designed as a mobile spa concept, CHS quickly gained notoriety by pampering celebrities where she gained a loyal following such as Kate Hudson, Helena Christensen, David Blaine, and Rosario Dawson to name a few at high profile events at NYFW, London, Paris, private and luxury events in NYC, Hamptons, film festivals and the like
The CHS brand incorporates the wisdom of ancient remedies with modern methodologies providing you with nourishment in your pursuit for a holistic lifestyle body, mind and spirit for an evocative transformation of your wellbeing.
Lifestyle marketing + Events
Bridging the gap between high-end events and sponsorship opportunity platforms., Cygalle Dias leverages her 30 years of experience as an Entertainment PR Specialist and Socialite to bring her clients the most exclusive platforms to showcase their brands and expand their networks.
CDLMEvents provides their clients the lifetime opportunity to gain fabulous digital content with celebrities, executives, investors, models, and well-known figures from the entertainment and fashion industries. Furthermore, they provide the opportunity to build relationships with a niche, high-level network.
The CHS management is ubiquitous, extending far beyond the physical borders of your doors (location, etc) by placing a worldwide network of resources at your fingertips providing our unique selling proposition for hotels, resorts, and luxury properties.
Our designs are a  harmonious combination of our sumptuous yet simple interior design, where the traditional and modern converge in line, color, and appointment. Space where the elite, highly skilled staff will treat and nourish your clients with healing therapies and homeopathic products and techniques specifically tailored for your spas nutritional and beauty service needs.
Should we work together? Contact me!
If you want ot start workong with me then don't be shy to write me an email. I wall help you with a pleasure and also you will get a free first consultation. We can develop any crazy idea you have and make the dreams true.